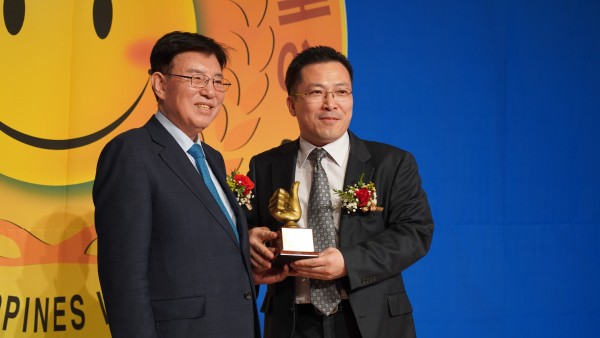 On the past 2nd, Monday, the 6th Korea's Happiness Volunteer Award was held at the Baekbeom Memorial Hall. Over 300 people, including winners and guests, attended the event to commemorate the hard work of those who contributed to national prosperity and social development. The Korea's Happiness Volunteer Award is an event that honors the achievements of corporations, organizations and individuals with great contributions to the nation and society. The hosts of the event, Sisa Yonhap News and the National Happiness Community Association focused on raising their authority through the participation of distinguished people including nation's prominent figures.
Honorary President, Kim Duk-ryong encouraged and comforted the volunteers, while the competition for the event's winners becomes more fierce every year. Kim Duk-ryong expressed his sincere appreciation for the spirit of sharing and service shown by the winners. He also added "I hope that you will take the lead in raising the status of Korea while continuing to raise the happiness index of our society in the future."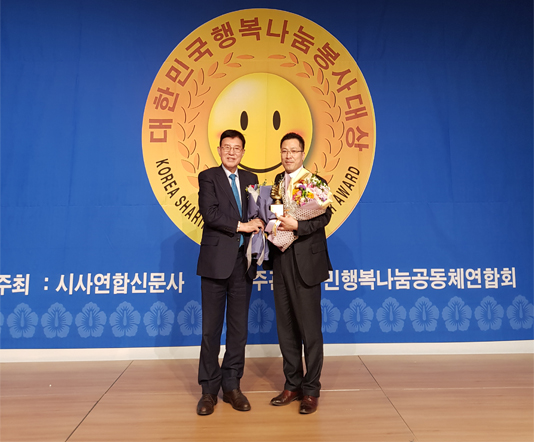 In particular, the CEO of AdipoLABs, Han Sung-ho was awarded from the Chairman of the Science, Technology Information, and Communications at the National Assembly. AdipoLABs, which manufactures and sells high-frequency hyperthermia cancer treatment device, REMISSION 1℃, has been giving hopes for the patients suffering from cancer. REMISSION 1℃ has been continuously delivered to various domestic hospitals while collecting outstanding results of treatment cases. The company with its recognized technology has pioneered its tracks in response to the demands of Korean government's New Southern Policy to reach hospitals of different Asian countries such as India, China, Malaysia, Thailand, and Philippines beyond Seoul St. Mary's Hospital.

Han Sung-ho, CEO, said, "Our products are recognized for superb technology in both domestic and international market and contributed to the national development so far while giving hopes of new life for cancer patients. I believe everyone's effort and pride in such results have led to receiving this great award."
---